Photos and Article Courtesy of: Stock Journal – Catherine Miller.
Woonallee Tugela H240 won junior champion female as a heifer, but in the same ring two years later with proven maternal performance she was a clear winner for grand champion Simmental female.
Judge Ross Canning, Mortlake, Vic, described the female shown by Tom and Lizzy Baker, Furner, as a "gentle giant". She was a daughter of Corinda Downs Deliver.
"She is a well-balanced cow with tremendous length and picture-perfect udder for her age. Unfortunately there weren't more cows there to show you just how good a quality she was."
The outstanding female was one half of Woonallee's all breeds junior pair as a heifer in 2013, but was back with proven maternal performance with an exceptional three-month-old bull calf sired by Woonallee Horizon – a fully-imported embryo from Lewis Farms.
First time exhibitors at the Royal Adelaide Show Jason and Jacqueline Impey, Mala-Daki, Crookwell, NSW, claimed the junior and grand champion bull.
The 13-month-old solid red bull had great weight for age, weighing 570kg with an eye muscle area of 108 square centimetres and fat measurements of p8 and rib fat of 4mm and 3mm.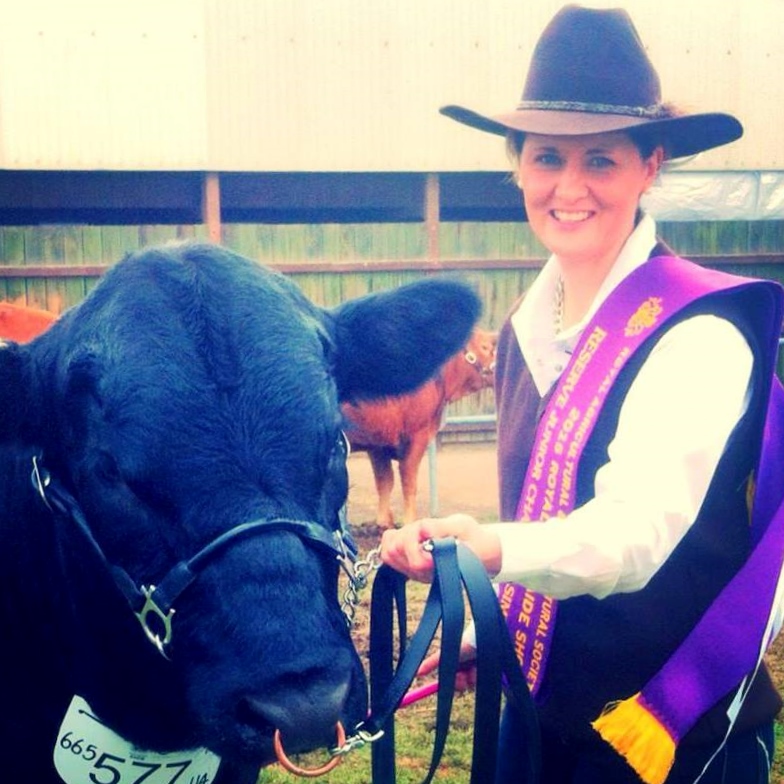 Grand champion female: Woonallee Tugela H240, TR&EA Baker, Furner
Grand champion bull: Mala-Daki Red Amigo K649, Jason and Jacqueline Impey, Crookwell, NSW
Junior champion female: Woonallee Simply The Best K270, TR&EA Baker
Reserve: Woonallee Keepsake K87, TR&EA Baker
Senior champion female: Woonallee Tugela H240, TR&EA Baker
Reserve: Woonallee Charo J252, TR&EA Baker
Junior champion bull: Mala-Daki Red Amigo K649, Jason and Jacqueline Impey
Reserve: Windjammer Kool Black, Edwina Wiltshire, Balnarring, Vic
Senior champion bull: Savannah Jon Bon Jovi, VPC Cattle Services