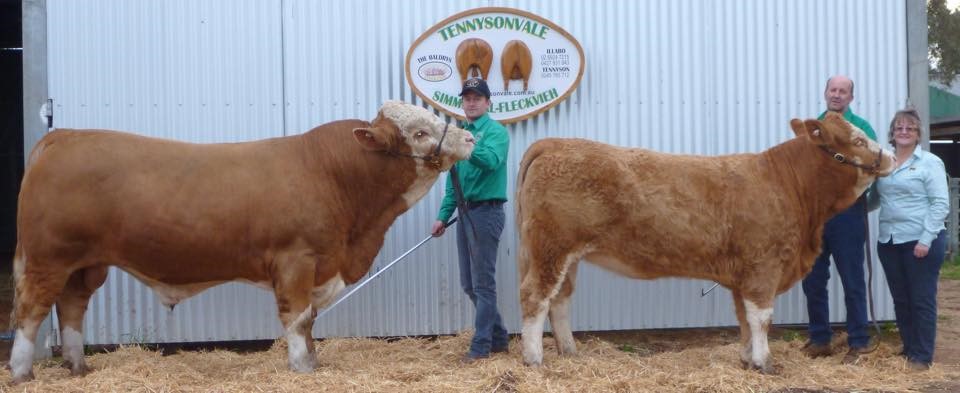 The Baldry family were delighted with the results of their recent sale hold on Friday 24th July 2015. Lot 1 Tennysonvale Kaitlin (P) was top priced female for $6000 and the females sold for an average of $3700 with 20 of 20 selling.

The top priced Simmental bull – Lot 24 Tennysonvale Keith (P) fetched $7000 and the Bulls sold for an average of $3725 with 20 of 24 selling.
Tennysonvale was established in 1988 and there aim is breeding poll, viagra buy easy doing, cheapest structurally sound, early maturing cattle suited to any climate.
The family secured a great sale result – with Cheryl and Ian Baldry with Tennysonvale Kaitlin and Jared Baldry with Tennysonvale Keith in photo one.
Photo's courtesy of – Nathan Baldry.