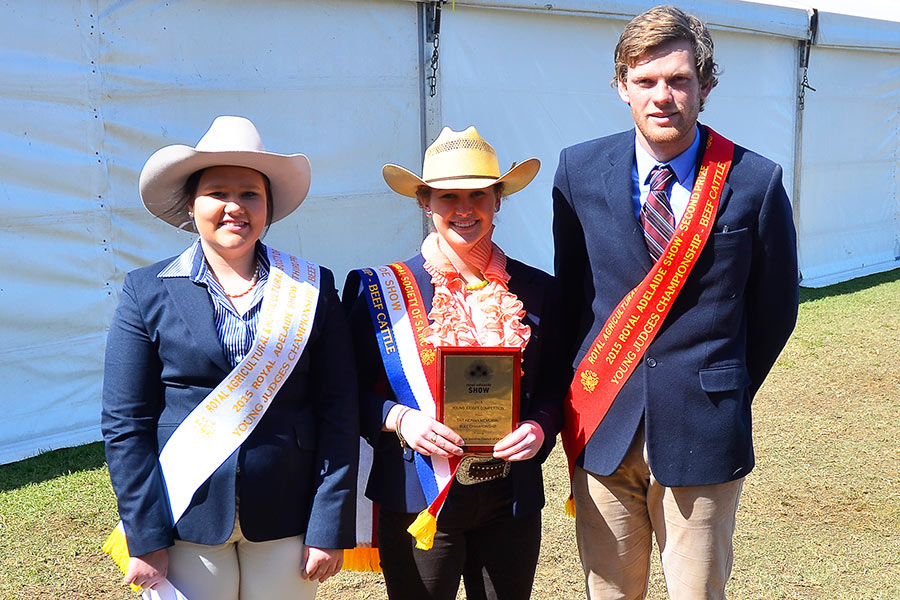 Junior Simmental Member Ruby Canning of Mavstar Simmentals was "sashed" the Champion Beef Cattle Judge in the SA State Final for Junior Judging.
She was also placed second in a competitive field in the 15-18years Parader's class leading a Simmental Heifer from Woonallee.
The breeds which were assessed in the Junior Judging class were Simmentals, nurse Santa Gertrudis and the oral presentation was done on a class of Hereford Bulls.
Also Junior member Nicole Muller from Rellum Farms Simmentals placed 3rd in Junior Judging, so it was a successful time for all.