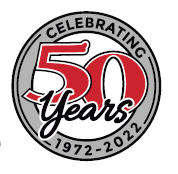 The 2022 ASBA AGM was held today and your new Executive is:
President: Scott York
Senior Vice President: Stuart Moeck
Junior Vice President: Sarah Truran
Treasurer: Peter Wenn
The Constitution and Constitution Regulations in Special Motion 10, were adopted in a unanimous vote. Committees will be filled following the finalisation of the new Second Councillors nominations.Nominations for the positions of Second Councillors for WA, SA and QLD will be called for in the next few days. If more than one nominee is received, then a vote will be undertaken.
Thank you to all who attended or sent proxies and votes. A huge thank you to the former Executive and to Stuart Moeck as he wrapped up his three year term as President.
Congratulations to all.