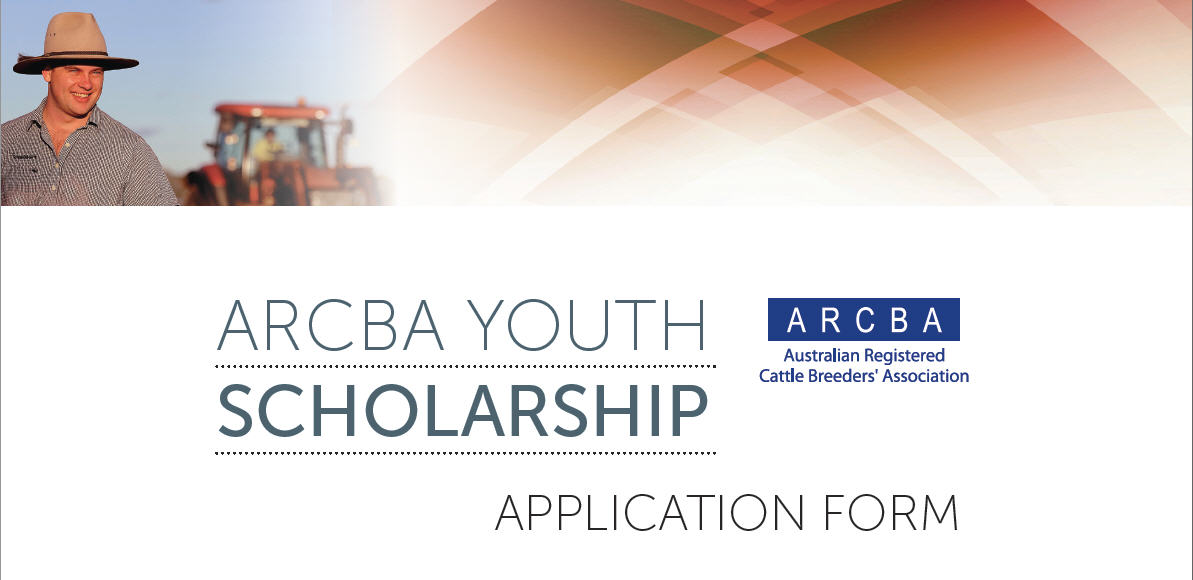 The Australian Registered Cattle Breeder's Association (ARCBA) is the peak industry association for the
registered cattle breeding sector and is pleased to invite young breeders to apply for funding for a study tour in May 2018 to look at the
latest cattle breeding trends in the USA.
Applicants should be in the age range 21-35 years at the date of departure.
The scholarship is proposed to be scheduled in and around the Beef Improvement Federation Conference
in late May 2018.
This is a 3 ½ day event that includes a half day Young Breeders Symposium, 2 days of papers on the latest
research developments and a field tour.
Outside this the ARCBA Youth Scholarship Program will be customised to the needs of the winner and the
breed he/she represents, but it is likely to include a visit to the breed office, visits/stays with leading breeders
and study of successful supply chain management programs and attendance of the AGM and Workshop of
the National Pedigreed Livestock Council (NPLC) in early May. ARCBA in liaison with your breed society is
able to make appropriate contacts and introductions.
Entries close June 16, 2017