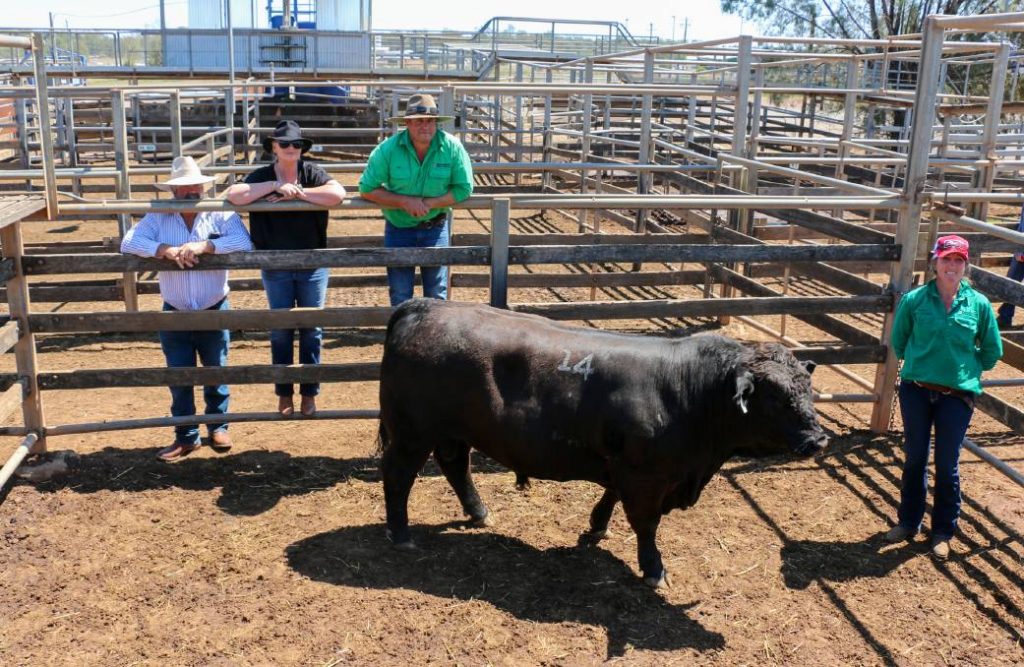 By Sally Gall, QCL
The newest bull sale on the Queensland stud scene made a positive impression on those who attended at Roma on Friday, where many said they would be back next year with their cheque book.
Bonnydale Qld offered 49 bulls at its inaugural black Simmental sale and so impressed were the successful purchasers of the top-priced bull with what was on offer that they travelled all the way from NSW's mid-north to secure him.
Nick and Sheree Laurie, Rawdon Vale, Gloucester outbid a regular Bonnydale client, Injune's Dane Vincent, to secure Bonnydale Nevada Q185 for $10,000.
Read more at QCL