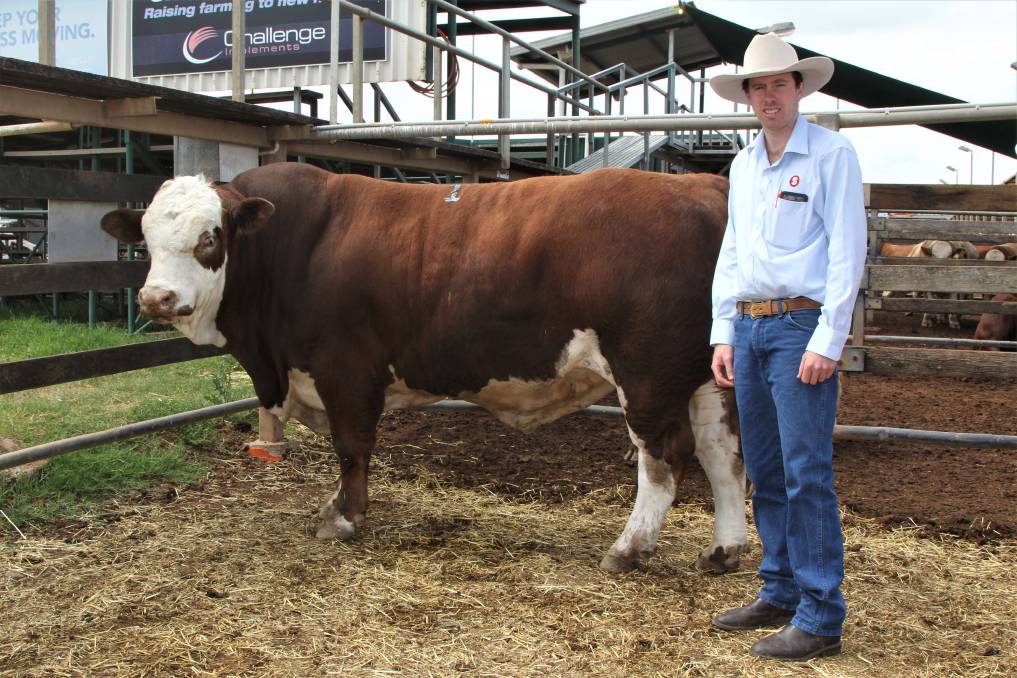 he risk taken by noted Jackson Simmental breeders Scott and Claire York and family in stepping up to hold their own sale was richly rewarded at Roma on Friday 11th September.

Buyers from as far afield as Aramac, Clermont, Esk and Dirranbandi paid an average of $10,419 for their 32 bulls at the inaugural Casa Toro Simmentals invitational sale.

The Yorks were joined by Kingaroy stud breeders Lloyd and Wendy Fairbairn with two bulls for sale on the day and it was their 2019 Ekka junior champion Simmental bull, Fairhaven Payton who commanded the top price of $17,000.
Read more at NQR
Keeping Ag Youth keen in current climate
Recently Kilkivan State School reached out to us for info on Simmentals and youth ag events to help their Ag team still feel connected to the industry even if we can't all get together for Shows.
Simmental Qld's, Bec Skene, put together some trade bags with info on all things Simmental and the school sent us a photo of their students with the packs.
Hoping to see these young ag enthusiasts at the next Simmental Camp.