By Sally Gall, QCL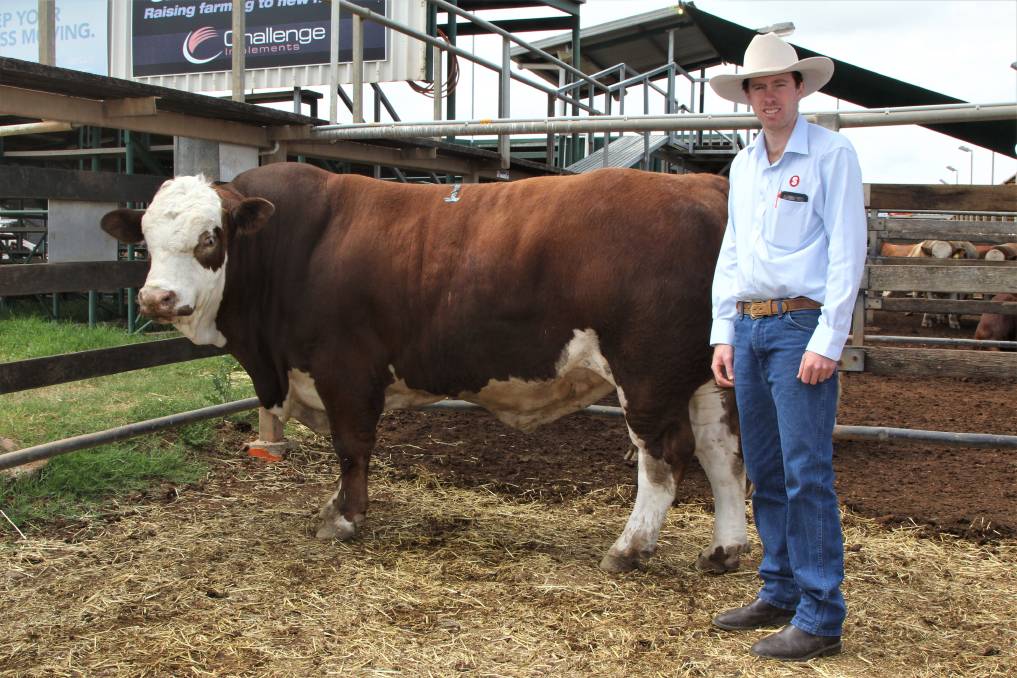 The risk taken by noted Jackson Simmental breeders Scott and Claire York and family in stepping up to hold their own sale was richly rewarded at Roma on Friday.

Buyers from as far afield as Aramac, Clermont, Esk and Dirranbandi paid an average of $10,419 for their 32 bulls at the inaugural Casa Toro Simmentals invitational sale.
The Yorks were joined by Kingaroy stud breeders Lloyd and Wendy Fairbairn with two bulls for sale on the day and it was their 2019 Ekka junior champion Simmental bull, Fairhaven Payton who commanded the top price of $17,000.
Read more at QCL