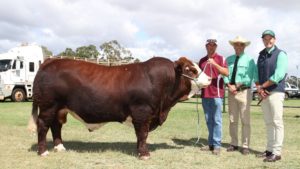 The offering of 27 Simmental and Black Simmental bulls offered by four vendors was the largest to be offered in the sale and it received strong support from buyers.
By the end of the run 23 Simmental and Black Simmental sires had been sold to a top of $15,000 for a traditional sire and an average of $6587, which was up a significant $1258 on last year's sale.
In the sale last year vendors offered 24 bulls and sold 19 at an average of $5329.
Read more at Farm Weekly