Simmental Australia will begin trialing the American-based International Genetic Solutions (IGS) system against ABRI's Breedplan to evaluate which database offers the greatest benefit to its breeders.
IGS is the world's largest beef genetic evaluation system and has gained the attention of Australian breed societies for its multi-breed evaluation boasting more than 20 million animals.
Read more by Lucy Kinbacher at The Land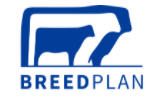 ---
---
---
---
---
---
Magazine reminder
The normal Annual magazine will not be printed this year, rather we are producing a Lift-out in the Australian Community Media rural papers to reach 85,000 readers.
As a breeder, you may be contacted by their sales team for advertising. This is your chance to promote your stud to the widest print audience.
The lift-out will be posted out to all members the first week of December and will be inserted into the Fairfax/Ausn Community Media papers the 17th of December.