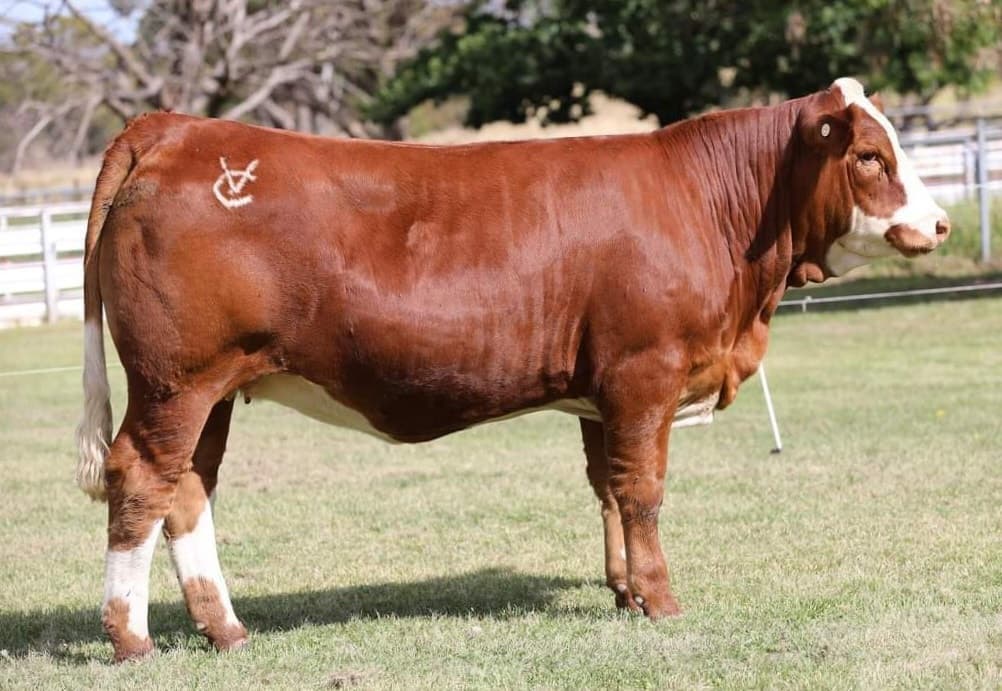 By Kate Loudon, The Land
Females reached $31,000 with full clearance, and bulls reached $24,000 in the VC Simmentals Online Autumn bull and female sale with buyers from NSW, Qld, Vic, Tas, and SA, active in the sale.
Sale averages soared with females at $13,857 and bulls at $11,827.
The female that had everyone's attention during the sale was 12-month-old, VC Covergirl S015.
Read more at The Land